Our Goals
Our goals are to provide a safe, welcoming space for RC enthusiast of 1/28th scale to practice, tune, and connect with others in the hobby in a safe, respectful way. We are family friendly and want to promote and offer a space to allow families and individuals the opportunity to build connections and shared experiences through RC. To allow all the possibility of maximum FUN we ask that members always follow and help encourage these values.
Code of Conduct
The following specific behaviors or actions are actively discouraged and enforced if witnessed. If you experience or witness any of the following behavior at the club, please bring it to the attention of another member.
Racism, Sexism, Sexual Harassment
Verbal or Physical Abuse
Intolerance of a person's religion, gender identity or sexual orientation
Behaving in a way that disturbs the enjoyment of the event/discussion for other people
Any other actions deemed to be intentionally hurtful, harmful, threatening or inappropriate
No alcoholic beverages
No smoking or vaping
Do not damage the track
Keep noise to a minimum when other members are present
Pay dues on time
Clean up trash and pit area
Racing is allowed but Practice is the priority
We aim to enforce the right for all members to enjoy the club in an environment that is safe and without risks to health, violence and aggression.
Any violation of the Code of Conduct will be reviewed by the club staff for determination of the required action. Multiple offenses will result in a termination of the membership, and a lifetime-ban from the club. Severe breaches of the Code of Conduct will result in an immediate termination of membership.
Please note, your membership and involvement with the club is at will on a month by month basis. If you choose to terminate your membership in good standing, you can rejoin the club at any time.
If you have left in poor standing, the club reserves the right to deny membership of any previous member.
The Club is always looking for ways to make our club welcoming, friendly and approachable – if you have any complaints or suggestions, please don't hesitate to contact us! Our open-minded and conscientious staff will be more than happy to address your concerns.
It's a lot of words that mean have fun and respect each other!
Track(s)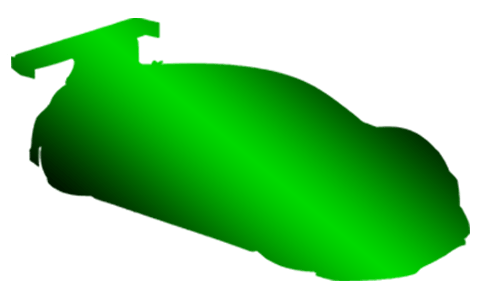 On-Road Authorized Scale(s):
Track Amenities